It is nice to mix it up a bit now and then when you eat a lot of chicken. This Asian Pepper Chicken recipe is the best seasoning for chicken. It mixes a Chinese wok type of dish with the powerful flavor of Indian curry. It is excellent.
The Best Seasoning for Chicken – Asian Pepper Chicken Recipe
Asian Pepper Chicken is a dish that brings out some of the best of China and India. If you are up for something completely different then this recipe is for you. It explores the best seasoning for chicken – curry and peanuts!
Ingredients
3 thick slices of Onion 
1 clove of Garlic minced 
1 Bell Pepper in your favorite color 
2 fat slices of fresh Ginger Root minced 
¼ cup Dry Roasted Peanuts 
2 boneless Chicken Breasts 
1-½ tablespoons Seasonest Salt-Free Curry Blend 
1 tablespoon Soy Sauce 
1 tablespoon Peanut Butter 
1 cup Chicken Broth 
1 teaspoon Sugar 
4 tablespoons of Peanut Oil
Directions
It is best to make this recipe using a genuine Chinese wok, but if you don't have one you can use a frying pan.
The key to cooking Asian foods is to do all the prep first and then cook.
Rinse and pat dry the chicken breasts. Cut into bite sized chunks.
Pull apart the onion to make rings. Cut the bell pepper into chunks.
Heat the wok then add about 2 tablespoons of the oil, swirl around then drop in the Onion, Garlic, Bell Pepper, Ginger and Peanuts.
Stir fry those ingredients for a few minutes until the Bell Pepper starts to look very colorful and tender. Remove from wok and put into the serving bowl.
Reheat the wok. When hot add the last 2 tablespoons of oil.
Swirl the oil around the wok, add the chicken chunks and stir fry the chicken until it is browned and cooked through.
Add the Seasonest Curry Blend, Chicken Broth, Sugar, Peanut Butter and Soy Sauce. Stir well and bring it to a boil. When it is at a steady simmer, add the vegetables back to the wok.
Toss all the ingredients to coat well. Serve immediately with steamed rice or warm garlic naan.
We think you'll agree that this is the best seasoning for chicken!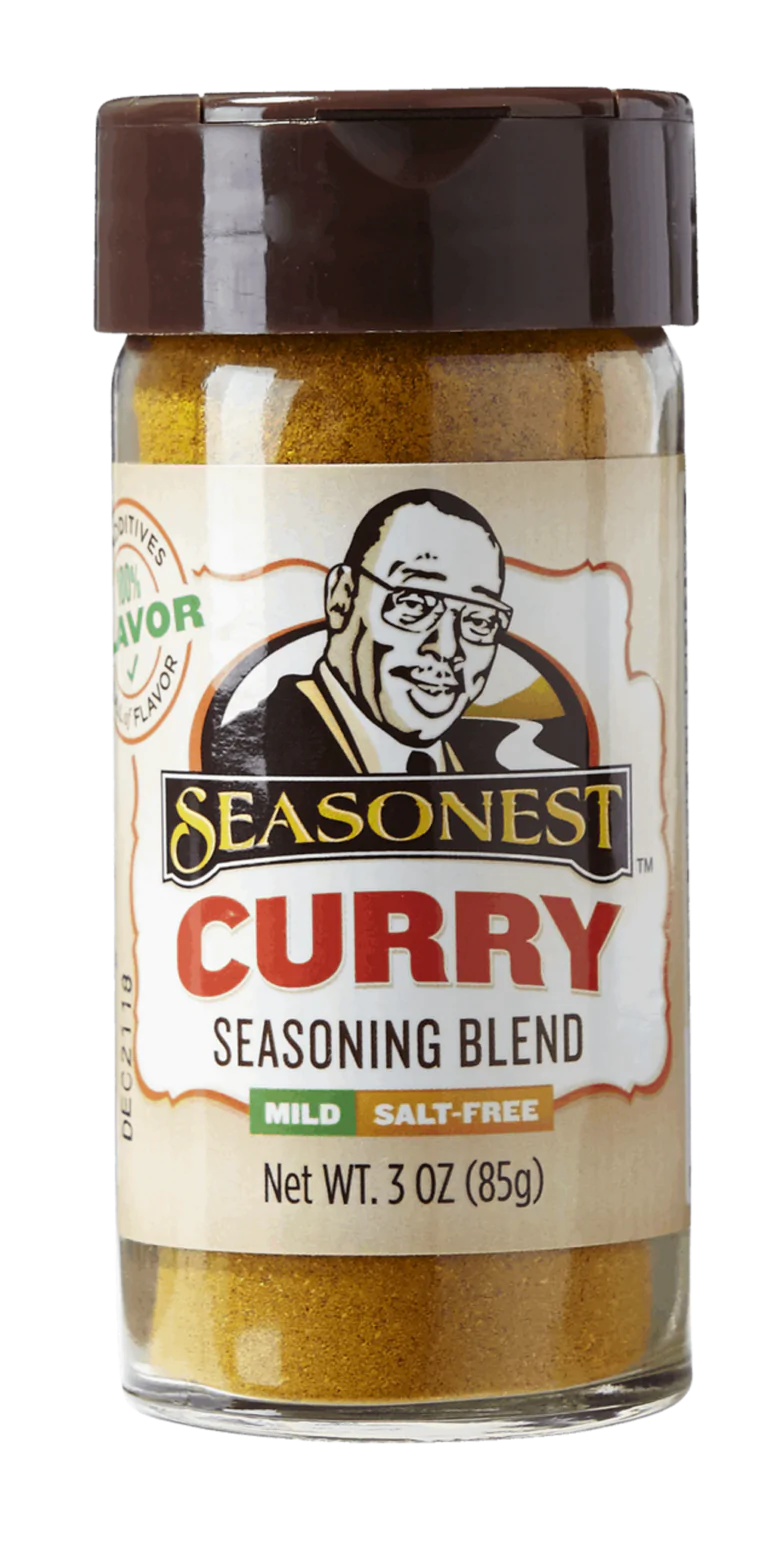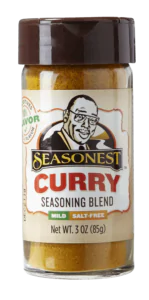 Curry Indian Seasoning Blend
This is a hot curry made from an exotic mix of herbs and spices. Curries are known for a delightful flavor. It is salt-free and great for people watching their sodium intake.